Stand Up Propane Heater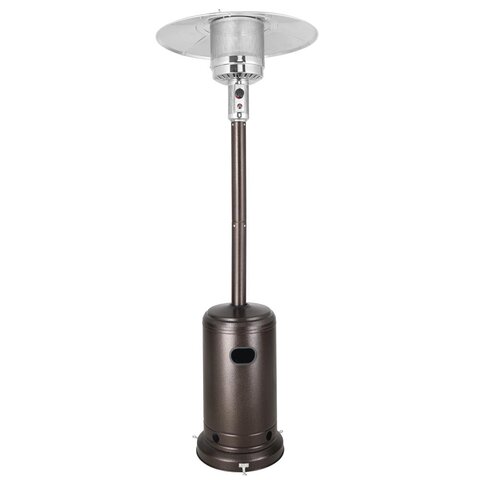 Description
Introducing our Stand Up Propane Heater, the perfect addition to your outdoor space to keep you warm and cozy during those chilly evenings.
Featuring a sleek and modern design, this heater not only provides exceptional heating performance but also adds a touch of elegance to your outdoor event. The stand-up design ensures that the heat is distributed evenly, creating a comfortable and inviting atmosphere for you and your guests.
Powered by propane, this heater offers a convenient and efficient heating solution. With a powerful heat output of a 9' radius, it can easily warm up a large area, making it ideal for outdoor gatherings, parties, or simply enjoying a quiet evening outdoors.
Designed with user convenience in mind, this heater is easy to use and maintain. The simple ignition system allows for quick and hassle-free starting.
Upgrade your outdoor experience with our Stand Up Propane Heater and create a warm and inviting space for all your outdoor gatherings. Don't let the chilly weather stop you from enjoying the great outdoors – stay warm and comfortable with our reliable and stylish heater.
PROPANE HEATERS CANNOT BE USED INDOORS OR UNDERNEATH A TENT. THESE ARE INTENDED FOR OUTDOOR USE ONLY.