Cowabunga Dual Lane Combo DRY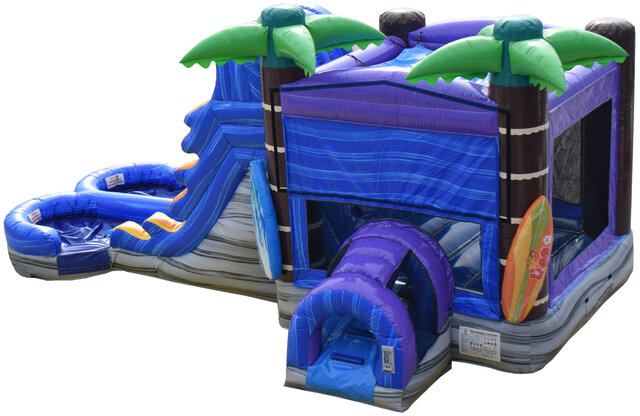 Description
The Cowabunga Dual Lane Combo DRY is the ultimate inflatable play structure for kids who love to have fun and stay active. This combo unit features two separate lanes for children to race through as they climb, slide, and bounce their way to the finish line. The bright and colorful design of the Cowabunga Dual Lane Combo DRY is sure to capture the attention of children and keep them engaged for hours on end.
Made with high-quality materials, this inflatable play structure is built to last and can withstand even the most enthusiastic play. It is also designed with safety in mind, featuring secure netting and sturdy anchor points to keep it firmly in place during use.
Whether you're planning a backyard birthday party, a school carnival, or a community event, the Cowabunga Dual Lane Combo DRY is the perfect addition to any occasion. It is easy to set up and take down, making it a convenient and hassle-free choice for any event. Plus, it provides hours of entertainment and exercise for children, helping to promote healthy habits and active play.