20' BLUE Wacky Waver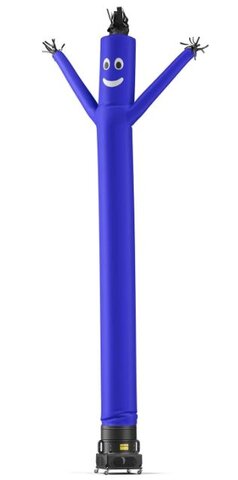 Description
**price is set for up to 3 days, contact the office for additional days to be added**
Introducing the 20' BLUE Wacky Waver, the ultimate attention-grabbing inflatable advertising tool! Designed to captivate audiences of all ages, this vibrant and eye-catching waver is perfect for drawing attention to your business, event, or promotion.
Crafted with high-quality materials, the 20' BLUE Wacky Waver is built to last. Its durable construction ensures that it can withstand various weather conditions, making it suitable for both indoor and outdoor use. The striking blue color adds a touch of vibrancy and excitement, ensuring that it stands out from the crowd.
With its impressive height of 20 feet, this wacky waver is impossible to miss. Its dynamic waving motion creates a mesmerizing visual spectacle that is sure to attract attention from afar. Whether placed outside your storefront, at a trade show booth, or in a busy public space, the 20' BLUE Wacky Waver is guaranteed to generate curiosity and foot traffic.
Setting up the wacky waver is a breeze. It comes with a powerful blower that inflates the product within minutes, allowing you to quickly set up and dismantle it whenever needed. The lightweight design makes it easy to transport and store, ensuring convenience and flexibility for your advertising needs.
Not only is the 20' BLUE Wacky Waver visually appealing, but it also offers ample space for customization. Add your business logo, promotional message, or any other branding elements to create a personalized and impactful advertising tool. This allows you to effectively communicate your brand message and increase brand recognition among potential customers.
Invest in the 20' BLUE Wacky Waver and watch your business soar to new heights. With its attention-grabbing design, durability, and easy setup, this inflatable advertising tool is a must-have for any business looking to make a memorable impression. Stand out from the competition and attract more customers with the 20' BLUE Wacky Waver.